Table of Contents
It wouldn't be an understatement to say that I've really been enjoying my Steam Deck. We're currently (I believe) in Q4: the fourth quarter year since the Deck arrived in consumers' hands. Yes, I can't believe it's almost been a year!
When I initially wrote about my unit the Deck was significantly worse in terms of software and what games ran correctly via Proton. In the last few months, we have seen significant software improvements to SteamOS.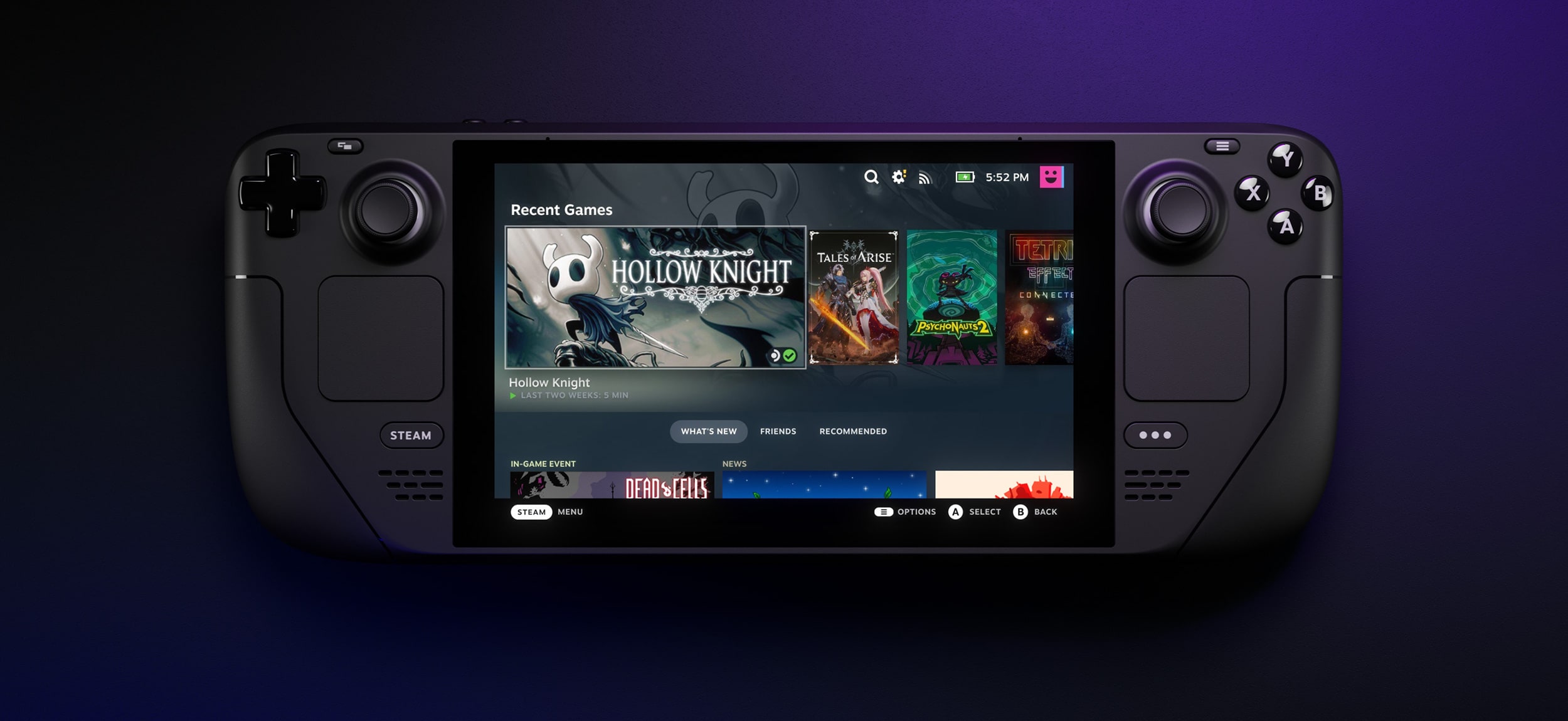 In this post, I'd like to write a few more impressions now that I've been able to enjoy the device for quite some time, and have put the device through its paces.
Overall impressions
Software stability
Valve is still quick to push out software updates, often with new features and requested enhancements. Sometimes an update can be a little bit buggy, but I haven't encountered anything egregious. Specifically, the stable channel updates really are stable now, which wasn't the case when the hardware had just released.
Excellent support by developers
I also appreciate that many developers that release their games on PC seem to take care to make their games compatible with Steam Deck out of the box. For example, Persona 5 Royal's recent release was actually used to market the Steam Deck in Japan. Now that's cool!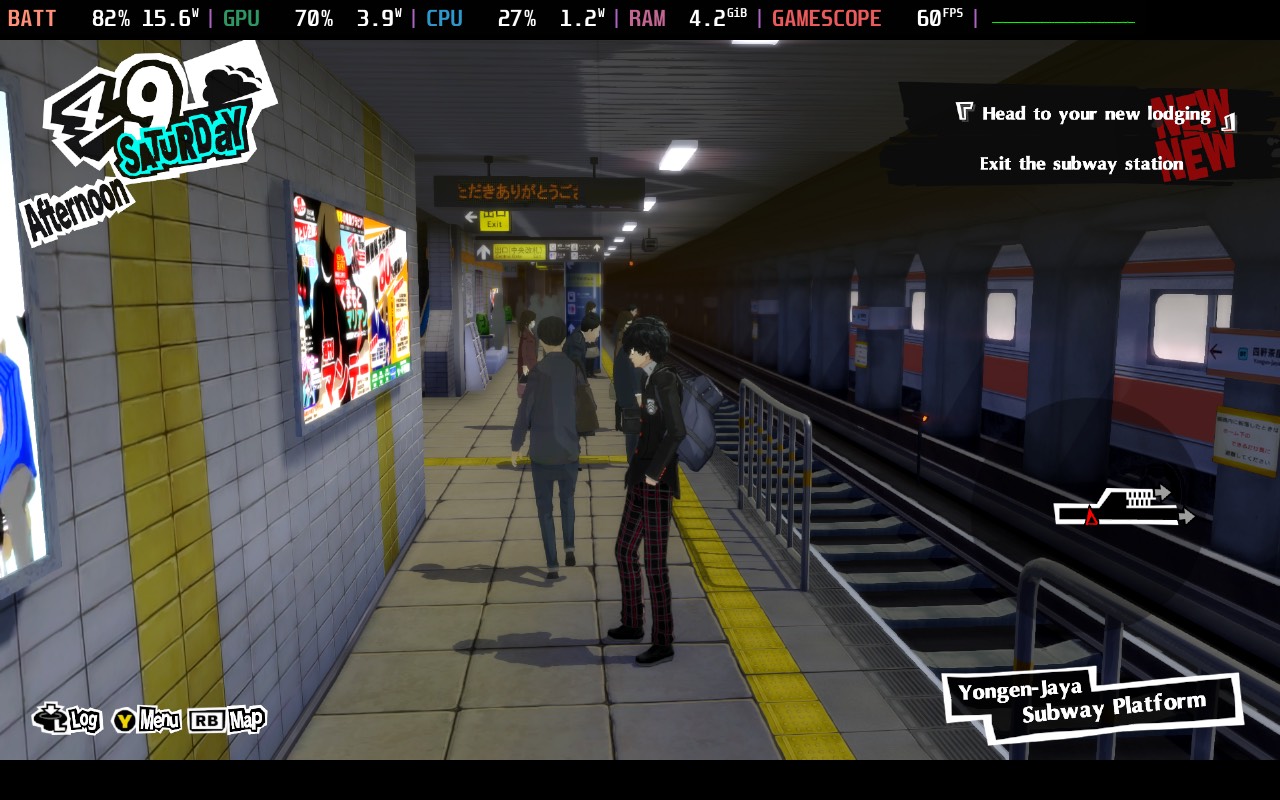 External monitor support
In combination with FSR and multiple options to scale the UI and change the output resolution of the Steam Deck, Valve has added proper support for "docking" your Deck.
You don't even need the official docking station, most USB-C hubs are going to be compatible. One nice touch I loved: if your hub is only capable of 4K30 (4K at 30 frames/second), then the Deck will wisely prefer 1080p60 over the 4K30 setting. Let's be real: Steam Deck won't be pushing 4K at high framerates anyway.
Proton improvements
As Valve continues to work on Proton, the compatibility layer for Linux that allows you to play Windows games on Linux, more and more of the entire Steam catalog becomes available to play on the Deck.
Recently, Valve has made significant improvements to async shader compilation speed for their AMD driver, which will likely land soon for the Deck.
This should really help smooth out performance for various games that would stutter previously.
The 40 Hz sweet spot
Valve also rolled out a Refresh Rate option in the quick menu: you can now limit the max refresh rate of the Steam Deck's display to any value between 40 and 60 Hz. This is very helpful since it allows you to V-sync to odd framerates.
Many games actually run really well when capped to 40 FPS and with the display locked to 40 Hz. (I personally quite like 48 FPS/Hz a lot, which feels very smooth while still saving a lot of power.)
More performance monitoring
In addition to providing additional controls for CPU and GPU throttling, recent SteamOS updates have also brought improved performance monitoring in the form of a reorganized overlay that you can see in the screenshot above: ideal for games running at 720p that have some black bars above and below the content.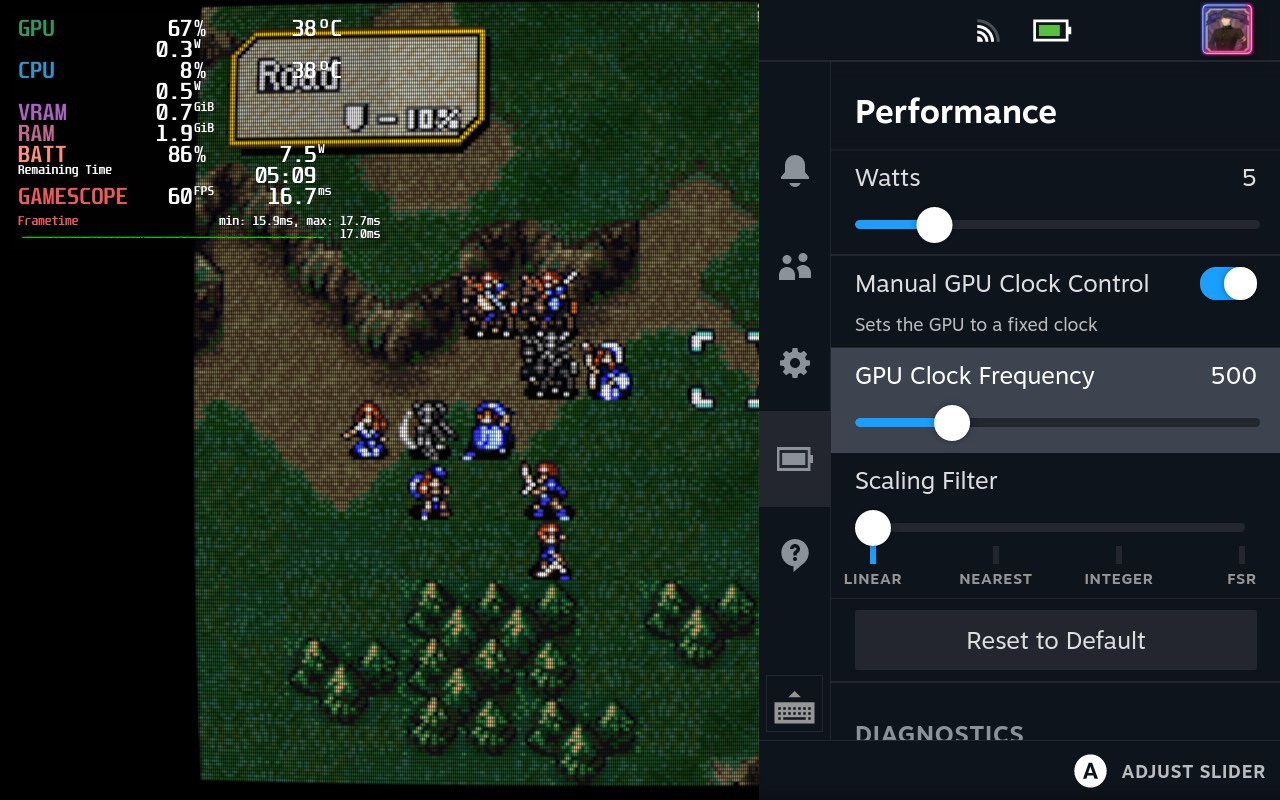 Modding hardware
Fixing fan noise
The hardware has received a few minor revisions for newly produced units, but nothing substantial has changed, nothing that might make early adopters sad, at least. In my original review I stated the following about my unit, which was among the first dispatched:
My only real complaint with the hardware that I can think of is that the built-in fan is rather loud and produces an annoying sound.
Since then, this issue has become less pronounced: Valve has made some modifications for newer units and made an adjustment to the fan curve for existing users. This means that the fans are spinning up on fewer occasions (temperatures are slightly higher than before).
As the player, you could already manually limit the TDP of the CPU and clock speed of the GPU: this can significantly improve battery life and decreases the heat produced (at a cost of performance), thus decreasing the need for more cooling.
Last year, I did end up replacing the annoyingly pitched fan with a part from iFixit for less than €40. I already had a kit of screwdrivers and tools so it was easy to replace this part.
Upgrading storage
Last week then, I upgraded yet another part of my setup: the SSD. I originally purchased the 512 GB SKU of the Steam Deck, so I needed a good reason to upgrade the internal storage.
After running out of storage (games are big!) and having to deal with SD cards, I figured it was cheaper to just get a 1 TB SSD over a 1 TB microSD card, so I purchased a new 1TB 2230 form-factor SSD (via Dell).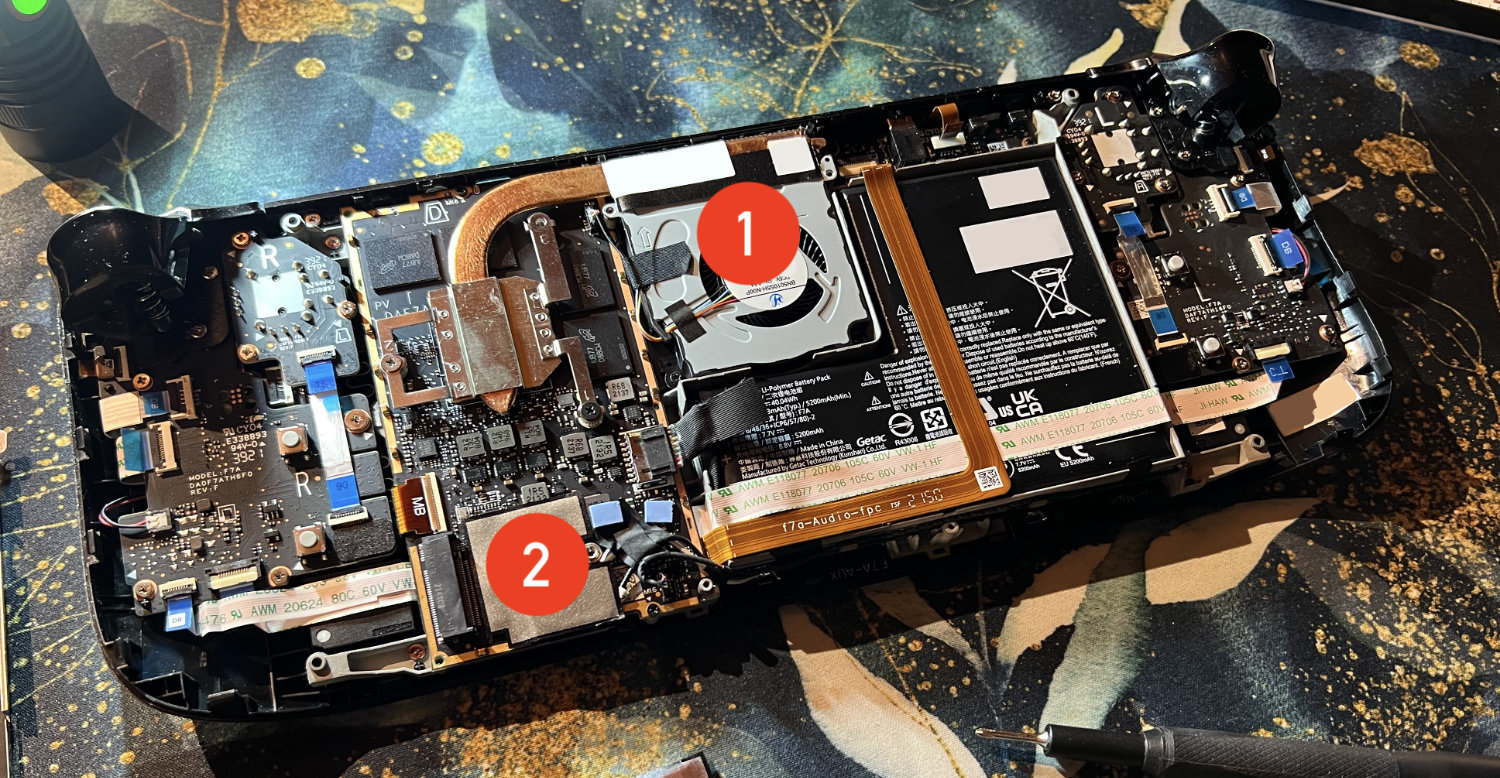 Since this compact form-factor (2230) NVMe drive ended up costing me €200, I felt I had to do something useful with the spare drive I was going to be sitting on.
Thankfully, I was able to retrofit the drive into my budget Surface to give that one a storage upgrade as well. I'd purchased the cheaper model of the Surface 8 because I knew that I'd be able to upgrade the storage down the line.
Conclusion
Should Valve comes out with a new and improved model sometime next year or later, I will not hesitate to purchase this updated model.
I remain super passionate about testing out new hardware, so I will be happy to try out newer revisions whenever they become available (as long as the revision seems a worthwhile upgrade, of course).
Until then, I'd be happy to keep this around. Especially with how repairable this is, I feel great about having purchased this first generation device.